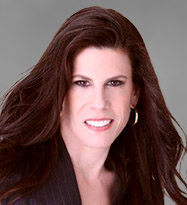 Paula Krasny
Advisor
Paula brings nearly 30 years of experience to DyMynd as a commercial lawyer focusing on building, protecting and monetizing brands and other intellectual property assets. She currently is a partner at and helped launched the Chicago Office of Culhane Meadows, a leading national cloud-based law firm.
Paula has worked with numerous multinational companies whose products are household names to structure and implement brand protection programs as well as to purchase, sell, and license intangible assets. She was an equity partner at the global law firm of Baker & McKenzie, where she headed the Chicago office's Intellectual Property Practice group and counseled clients in an array of industries, including finance, insurance, technology, hospitality, apparel and consumer products.
Paula is a frequent speaker on intellectual property matters and has served on numerous not-for-profit boards. In 2011, the Chicago/Upper Midwest Chapter of the Anti-Defamation League awarded Paula with the "Women of Achievement" honor given to leading female executives for their civic contributions. Paula earned her J.D. from Northwestern University School of Law and is a graduate of Vassar College.
Back to Top