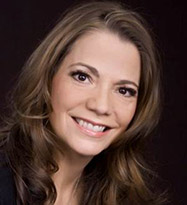 Sheryl Kurtis
Advisor
Sheryl is a dynamic, innovative problem solver who partners with "C" level executives to successfully deliver corporate transformation initiatives. She brings to DyMynd 20+ years of experience in transformational change, corporate governance, risk and control, and day-to-day operations. Currently at Barclays Wealth & Investment Management, Americas, Sheryl is Head of Business Risk and Control where she partners with business executives to ensure delivery of regulatory and control commitments. Sheryl is currently establishing a business controls assessment program that will ensure a sustainable risk and control environment including the right culture, values and behaviors on which to grow the business.
Prior to this role Sheryl developed and drove a strategy to improve governance and control over a large technology change portfolio. Sheryl's career began in Technology over 25 years ago at the Chicago Board Options Exchange where her work on the first successful automated trading execution system brought her to the attention of O'Connor & Associates, a leading technology trading firm later acquired by Swiss Bank and eventually UBS. During Swiss Bank/UBS' expansive growth period, Sheryl was recognized as a leading change agent and promoted into increasingly challenging roles that advanced the Firm's global growth plans including: building a global team to support critical business applications, designing governance and organizations to deliver improved technology service and rationalize costs, leading technology software upgrades to strategic platforms on which the business and application teams can capitalize, implementing governance and control over a large, at-risk vendor contract.
Sheryl received her MBA and BA in Economics from DePaul University. Sheryl lives in New York City with her husband and 3 children and places a priority on citizenship in her community where she has designed and delivered innovative programs aimed at igniting the passion of young girls in science, technology, engineering and math; and through leadership in the school Parents Association.
Back to Top