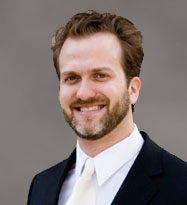 Tomer Yogev
Co-Founder & Advisor
Tomer is a serial entrepreneur, with DyMynd representing his sixth startup endeavor. Initially a technologist, Tomer began his career teaching and selling technology. From there he moved into technology consulting, venture capital, and strategy consulting. Most recently, Tomer was co-founder and Managing Director of TandemSpring, where he advised startups on strategy, technology, and finance.
Prior to TandemSpring, Tomer was with internet startup Shotfarm, venture capital firm MK Capital, software startup eCopy (acquired by Nuance Communications, 2009), software giant BMC, and telecom startup Mantiss Information (acquired by Extant, 2000).
Tomer received his MBA from The University of Chicago Booth School of Business with concentrations in Finance, Entrepreneurship, Strategy, and Behavioral Economics, and his BA from Northwestern University.
Back to Top