DyMynd, together with FW:Chicago have claimed 2016 as the year that women will conquer the financial frontier! Women have learned to talk about Sex and Politics. It is time that we talk about that dirty five letter word, MONEY!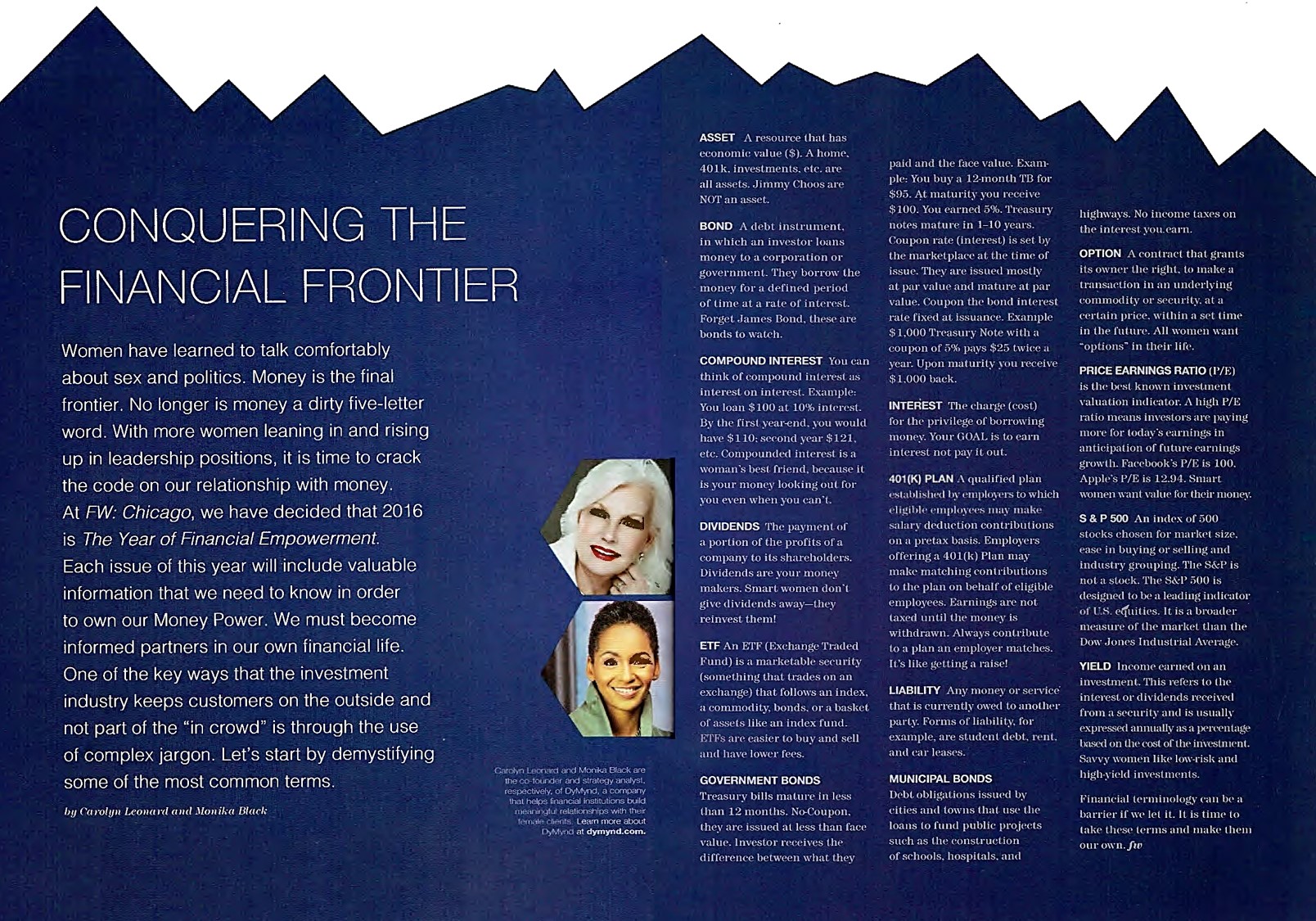 Let's not be on the outside anymore. It is time to be a part of the "in crowd." Women must become informed partners in our own financial lives. Stick with us and we will walk step by step as you channel your inner CFO!
Look out for the DyMynd Digital University.
Finance Done Your Way, Our Way.