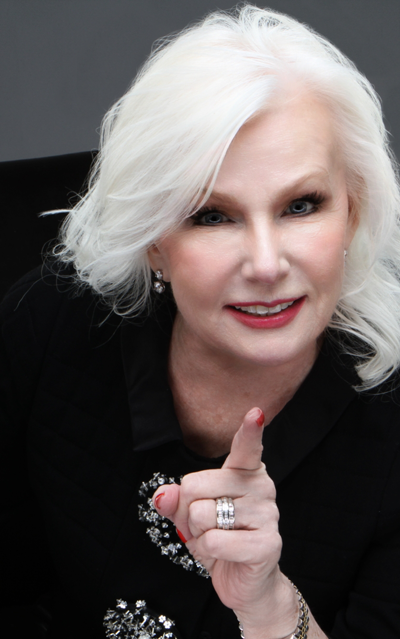 Carolyn Leonard
CEO & Co-Founder
Get Inspired
Carolyn is available to speak at your next event or meeting.
She's prepared three presentations to engage women in a dynamic conversation about their true fears, top priorities, and financial futures.
---
Carolyn Leonard remembers the April morning in the late 1970s when her trading pit at Chicago Board Options Exchange was flooded with orders for 3M options. The only woman working on the floor as an independent market maker trading in the 3M pit from opening bell to closing bell that day, Leonard also was one of only three people trading options in 3M stock. Men who had refused to do business with her faced a choice: End their boycott, or squander an opportunity. By the closing bell, the trading cards bulging from the pockets of Leonard's signature pink trading jacket revealed their decision: The value of her trading account quintupled in a single day. Leonard looked back just long enough to repay most of the $250,000 in loans that financed her exchange seat and funded her trading account, and she paid her ex-husband for his half of the marital estate after her divorce. Then, this single mother forged ahead, gaining respect and renown as one of the few independent female traders to own a seat on the exchange at that time.
Thanks to pioneers like Leonard, times and fortunes have changed for American women. Collectively, they are expected to control $22 trillion in investable assets by 2022. And yet many remain underestimated and underserved by financial institutions in 2015. Leonard launched DyMynd to bridge the gap between women with wealth and financial institutions that — like those male traders in the 1970s — are missing million-dollar opportunities. Leonard's experiences, dating to before her time as a trader, uniquely qualify her for the task. Like many successful women, Leonard and a friend once ran a small business, selling tropical plants to trading firms, retailers and law firms. Though it grew steadily, it was not yet profitable enough to support Leonard and her two sons when her marriage ended. So Leonard and her friend sacrificed their entrepreneurial venture. (Her partner, Marsha Serlin, would move on to become CEO of United Scrap.). Never did Leonard use her "deficits" to greater advantage than on the trading floor. She was naturally attuned to the supercharged atmosphere and unafraid to join the fray. She could tolerate market volatility with the best of them, and act cool as others crumbled. For the latter, she credits her teenage time on stage. At age 16 she joined the children's and adult theater at Chicago's Drury Lane, an act of bravura not unlike her later forays into a man's world.
Now, leveraging her experience, her expertise and empirical research, Leonard is tearing down the next wall that stands between women and the world of finance. Her latest venture, DyMynd, is creating tools that correct misconceptions and connect financial advisers with what matters most to high net-worth women. The initiative is unprecedented. Then again, that's nothing new for Leonard.
Back to Top