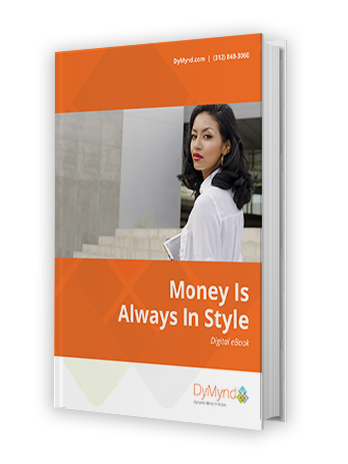 Learn More Below
Download Now
Complete the form below to receive your FREE copy of our eBook.
DyMynd's Money is Always in Style eBook
When we think about style we often think about fashion, clothing, hair or interior design. Rarely, however, do we think that we have a money style. In this eBook, we will explore and examine Money Style: where it came from and how we use it.
What's Included?
11 Articles centered around helping you learn more about your Money Style.
A simple explanation for over 25 complex financial terms.
10 Things to Consider When Looking for a Financial Advisor.
How to cultivate your care network.